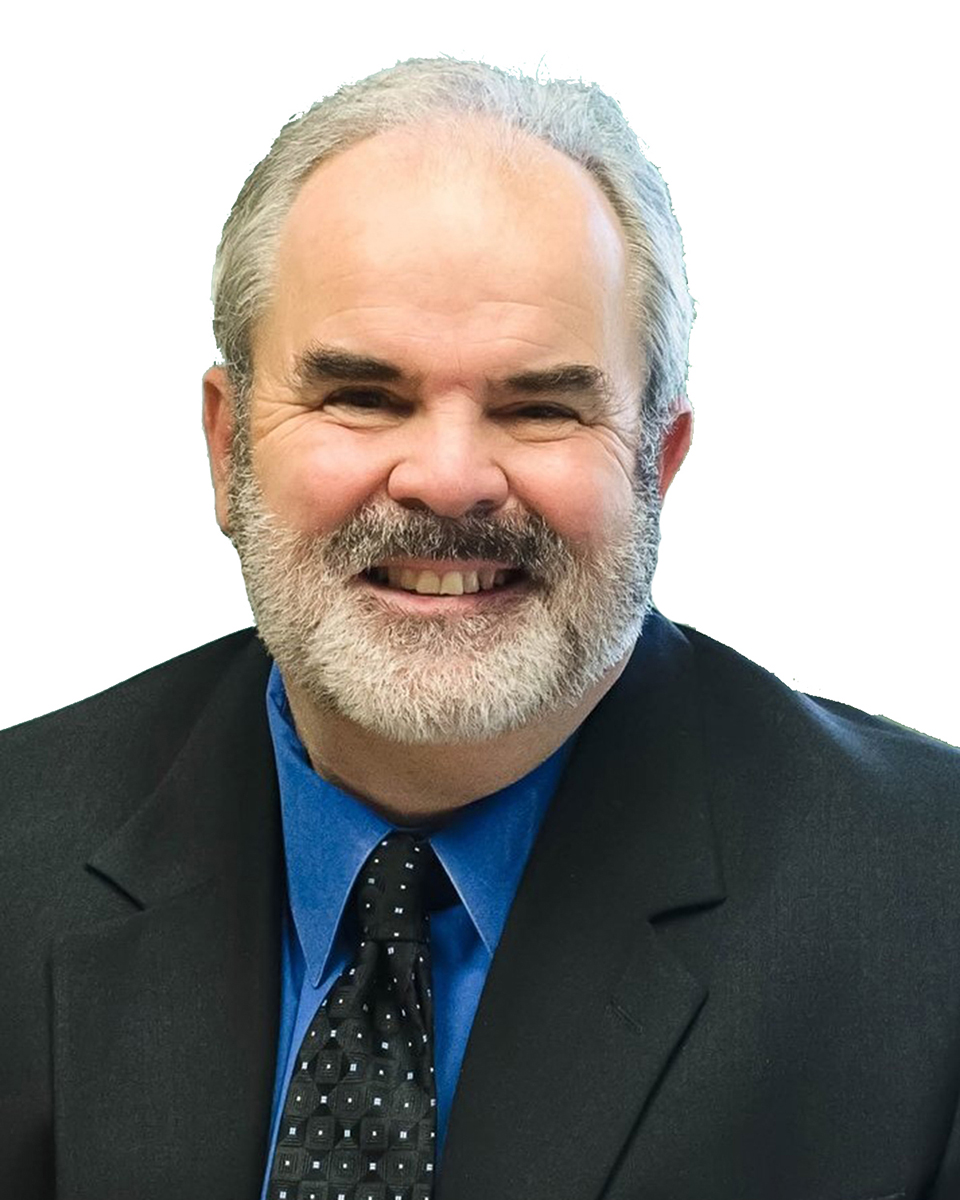 BRIAN LEAVITT
Back to Team
BRIAN LEAVITT
Brian Leavitt was all of 10 years old when he decided exactly what he wanted to do with his life – he wanted to be a Deputy Sheriff. Now, wanting to become a police officer isn't usual for a young boy, but what Brian did next certainly was. At just 10 years of age, thanks to his paper route, he knew where the County Sheriff lived. So one day, he knocked on the Sheriff's door and announced his intentions to one day work for the sheriff's department. Ten years later, that exact Sheriff hired Brian as a Deputy.
When you get to know Brian, you'll soon learn this type of extraordinary story is just a typical part of his incredible life's journey. And you'll also learn the motivation behind everything he's done has remained constant throughout his life. He explains: "I love helping people. Even when I was in law enforcement, it was never about how many people I could arrest. To me, it was always about how many people I could help."
Not surprisingly, Brian took great pride in his work and earned a rock solid reputation within the Sheriff's department. But after 10 years and dozens of homicide cases he'd had his fill of police work. Just like that bold 10-year-old who knocked on the Sheriff's door, Brian believed in his ability to do anything he set his mind to, so in front of him was a world of opportunity. He soon realized there was one way he would be able to make a positive impact on people's lives for years to come.
EASTSIDE BROKER SINCE 1984
The year was 1984 when Brian earned his real estate license and turned his sights to helping his clients make the most of one of life's largest investments. And true to his nature, his success in the decades since can all be attributed to his desire to help others however he can. Brian understands the impact the real estate industry has not only on the people he works with, but on the community as a whole. He and his wife, Diane, are longtime Sammamish residents who have literally watched the city grow up around their historic farmhouse.
When you work with Brian toward the sale or purchase of a home, he makes a point of getting to know you – your likes, your dislikes, your motivations and your aspirations. He then tailors his service to make it all about helping you. That's also why Brian became an expert in mortgage finance. At one point in his career, he flt his clients were getting the runaround on the financial side of their transactions and he wanted to ensure they receive the best financing for their needs. With every client, he takes the time to educate and inform so they can make the best decision possible for their financing.
HELPING YOU IS HIS MISSION
When the time comes for your next move, make sure you choose a real estate expert who will make your goals his goals and who will protect your best interests every step of the way. That's Brian Leavitt, and Helping You is His Mission. Call him today!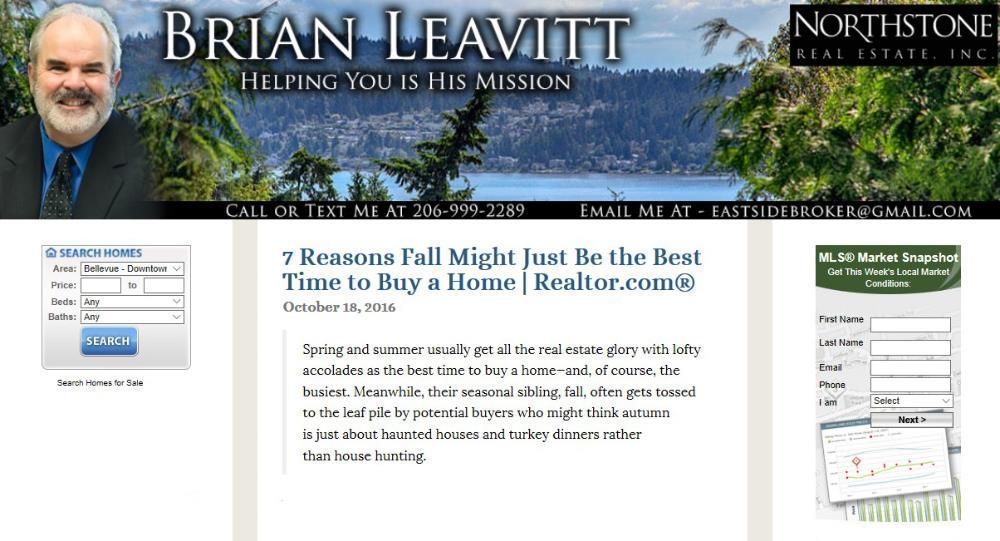 To me, real estate is about connecting with my neighbors, making the community a better place and helping people make the most of their opportunities. I simply love what I do!Brian Leavitt